Take care of your skin with these simple tricks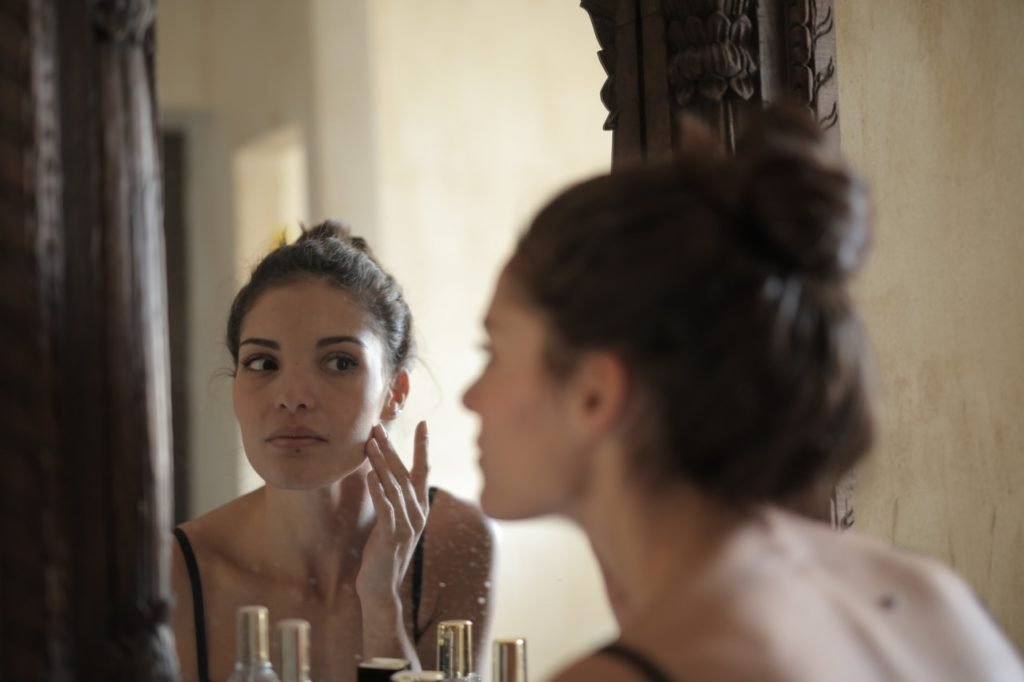 If sometimes you forget the importance of taking care of your skin daily, here are some tricks to do it correctly.
Maybe you don't think of her that way, but the skin is also an organ, specifically, the largest in your body. It protects us from the external environment, from the air, from weather changes, from microorganisms and is waterproof, so that it does not allow anything to enter the interior, or nothing to leave. That is why it is essential that we take care of our skin.
The skin is a very important organ for our health and well-being, but on many occasions we do not take care of it with the love it deserves.
So that you do not forget its importance, we are going to give you some tips so that you learn to take care of your skin: the facial and the body.
Daily Cleaning
Without proper cleaning, the pores can become clogged and the cosmetic products that we apply will not be able to work properly, so they will not be effective.
It is very important to remove the sebum, dirt, pollution, applied products and the waste products from the skin on a daily basis.
On the skin of the face we recommend that you do the cleaning twice a day , morning and night. Use products that are suitable to your skin type like(oily, dry, normal and mixed)and your needs.
As for body cleansing with once a day it is usually enough , as it is not so exposed to the environment. Body cleansers should be soft, better syndet type and with an adequate pH that does not change that of healthy skin.
Daily Hydration
For the skin to be healthy and to perform all its functions, it is essential that it is properly hydrated.
Use serums and creams appropriate to the characteristics of your skin twice a day, covering their needs for both water and lipids. When applying them, the ideal would be to do it while doing a small massage with both hands.
Not all areas of your skin have the same characteristics and therefore the products must adapt to the area . Thus, the skin of the body is generally drier than that of the face, the skin of the area around the eyes or that of the lips are much thinner and more delicate than that of the rest of the face, etc.
Eye Contour
It is an area with much more sensitive, fine and delicate skin , so it needs care with specific products. You should apply them twice a day, with gentle finger touches above the orbital bone.
Lips and Nose
The most important and forgotten areas of the our face is lips and we only remember them when they crack and bother us.
Within the daily routine you should include the hydration of the lips with a balsamic and repairing product . In winter especially when it is cold, you have to apply the balm also to the nasal area to prevent irritation.
Feet, Elbows, Knees, Etc.
Being the areas with thicker skin tend to extreme dryness, so we must hydrate them more frequently with products rich in moisturizing and nourishing active ingredients .
Solar Protection
It should be used daily, in summer and winter , not just when you go to the beach. Use a product with a high protection index and a texture that is comfortable for you and adapts to your lifestyle, so that it is not difficult for you to incorporate it into your daily routine and apply it regularly.
The sun affects your skin continuously and can cause spots, burns, premature aging. In addition, it increases the risk of skin cancer, so skipping this step is not an option: your health is at stake
Weekly Care
As a complement to the daily routine care, we must carry out a weekly routine that includes:
Exfoliation
The frequency of use of an exfoliate depends on the type of skin . For dry skin it may be enough once a week or every two weeks, but in more oily skin it is appropriate to increase the frequency to twice a week.
Exfoliation is necessary to help the skin renew itself by removing dead cells from the epidermis .
Masks
The masks should be used once or twice a week, preferably after exfoliation. With them you provide intensive skin care with deep action according to your needs or concerns. They can be cleansing, moisturizing, firming, exfoliating, illuminating, depigmenting, soothing, etc.
Diet and other Healthy Habits
Drinking enough water and eating a healthy diet, rich in fruits and vegetables that provide you with adequate amounts of vitamins and antioxidants, will make your skin look much more hydrated and luminous.
They also influence the appearance of your skin, making it worse in this case, certain toxic habits such as alcohol or tobacco consumption .
Our body is prepared to perform certain actions during night rest, the regeneration of the skin is one of them. Therefore, getting enough sleep , in addition to giving you a more rested look, will also make your skin look more radiant and beautiful.
Following these tips and tricks you will get a healthy and glowing skin!