8 Good habits for hygiene of your ears
Do you take care of your hearing? It is a good time to pay more attention to it and take into account some advice.
8 Good habits for hygiene of your ears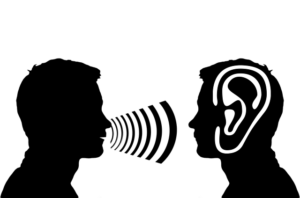 1. TAKE CARE OF THE NOSE
Must be kept clean nostrils, wash occasionally and breathe clean air.
2. RESPECT THE WAX
Avoid any manipulation to remove wax , including the use of sticks, which push it in. Apply oil and wash and dry excess water well with a towel, since humidity is the ideal breeding ground for microorganisms to proliferate.
3. MODERATE DECIBELS
The maximum recommended volume of mp3 players is 65 decibels : current ones reach 90 to 130 decibels . Listening to music that is pleasant to the ear trains you to listen well. It is also good to hear the silence from time to time.
4. ATTENTION TO THE PLUGS
You should replace the ear plugs often (if they are disposable) or disinfect them (if they are multipurpose) and do not wear them for long hours.
5. AVOID CONTAMINATION
The excess powder promotes the formation of plugs. Tobacco smoke and lacquers, dyes, and shampoos can be irritating.
6. IF YOU TAKE DRUGS 
Read the package leaflets of the medicines very well and do not use those that produce deafness, since a large part of them are produced by the iatrogenic effect of the medicines .
7. WHEN PRACTICING SWIMMING
In the pool, in waters treated with chemical products , use a cap and silicone plugs to measure. In the sea and in clean waters, however, it is about the water going in and out without fear.
8. DIVING AND PLANES
It is advisable to descend and ascend slowly from the bottom of the sea and not dive in case of respiratory diseases or allergies. On airplanes, it is useful to eat on the way , swallow, chew gum, and swallow multiple times, especially when landing and taking off.
The above all tips are useful to hygiene of your ears.
Recommended: Health Benefits of Music – Is Listening to Music Good For Your Health?