Proven benefits of olive oil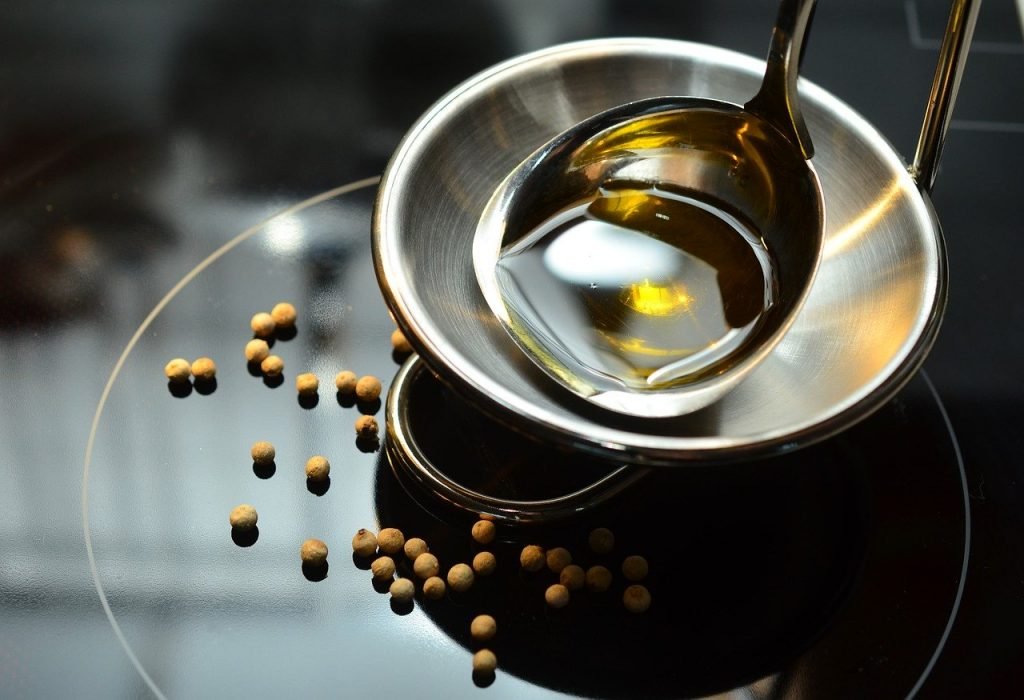 Olive oil is the richest vegetable oil in monounsaturated fatty acids, mainly oleic acid, which help to reduce bad cholesterol (LDL) and triglycerides and to increase good cholesterol (HDL). It also contains antioxidants that reinforce its positive effect on the health of the heart and the body in general.
The oil of the Mediterranean culture
The olive tree, originating in the Middle East, has become over the centuries an authentic emblem of the Mediterranean region, whose banks are populated by this extraordinary tree.
Today its oil plays an essential role at our table, but since ancient times it has been revered as more than just food; quite a symbol of civilization. Homer or Virgil have already sung their excellences, and their green presence has never been lacking in our rites and ceremonies.
Spain is currently the world's leading producer of olive oil, with an average production that exceeds, according to the years, one million tons.
NUTRITIONAL PROPERTIES: THE BEST FATS AND ANTIOXIDANTS
Olive oil is made up of 70% monounsaturated fatty acids. Peanut (48%) and corn (33%) oils follow at a long distance, although these have a higher presence of saturated and polyunsaturated fats.
But, in addition, it is rich in polyphenols and vitamin E, compounds with antioxidant power. Molecules such as oleuropein, hydroxytyrosol, and tyrosol are easily digested and absorbed and protect against oxidative stress and free radical damage.
The benefits of olive oil
THE BEST FAT FOR THE HEART
Its antioxidant power makes this food, in addition to providing flavor and tradition, one of the best allies of cardiovascular health.
Different researches have shown that a minimum daily intake of a tablespoon of olive oil fights inflammatory processes that can affect blood vessels.
By reducing these processes, extra virgin olive oil reduces the risk of developing circulatory diseases such as arteriosclerosis.
OLIVE OIL PROTECTS THE STOMACH
Olive oil is an ally of the digestive system: it protects the stomach and prevents constipation. In the digestive tract, olive oil is the best tolerated fat, since it does not favor esophageal reflux. Protects the stomach lining by decreasing gastric juice secretion and promoting healing, thereby reducing the size of ulcers.
It also favors the transit of food through the intestine and enhances the detoxifying properties of the liver, favoring the production and release of bile.
HEALTHY BONES AND SKIN WITH OLIVE OIL
Olive oil, applied to the skin, acts as an emollient, thanks to its essential fatty acids. In this way it improves its flexibility and hydration. It also protects from solar radiation due to its vitamin E content.
It also improves bone mineralization, since oleuropein, in addition to preventing oxidative stress, prevents loss of bone mass.
Olive oil in the kitchen
In addition to all the health benefits, olive oil, heritage of the Mediterranean culture, is an essential part of many recipes. The same goes for a cold dish that hot, sweet that salty or light that forceful. An excess of oil can make a recipe less digestive, but in its proper measure it is delicious and healthy.
HOW TO CHOOSE AN OIL
Virgin olive oil is the juice obtained from the olive through physical processes, at a temperature less than or equal to 35º C and without using solvents. This makes it the one that best preserves the healthy properties attributed to olive oil.
A series of objective parameters –such as the degree of oxidation– and the evaluation of a tasting panel can elevate it to the category of "extra", which ensures its greater richness in oleic acid, antioxidant polyphenols and vitamin E, as well as some qualities organoleptic – smell, color and flavor – exceptional.
In addition to virgin or extra virgin whenever possible, it is advisable to choose:
For salads and cold sauces, the sweetest and softest oils, with almond nuances and little astringency.
For stir-fries, stews, pickles and fish sauces, aromatics are the best, with a more intense olive flavor.
IT IS BETTER TO TAKE IT RAW
Another of the advantages that olive oil gives its more stable fatty acids is that it resists well the high temperatures that are reached in certain forms of cooking.
In other widely used cooking vegetable oils, such as sunflower oil, the polyunsaturated fatty acids, less stable than the monounsaturated fatty acids in olive oil, are easily oxidized and produce trans fats.
This does not mean that olive oil does not degrade: although it is the one that resists heat best, it will always be preferable to take it raw or use it in soft cooking such as stir-fry than in stronger cooking such as frying.
HOW TO FRY IN THE HEALTHIEST WAY POSSIBLE
When heating, the oil should not smoke since this indicates that it is burning, but it is important that it reaches a minimum temperature of 160 ºC and that it does not exceed 185 ºC so that the food browns without burning and does not absorb oil.
You can check the temperature of the oil by throwing a few pieces of bread: if they sink, the oil is still very cold (150 ºC); if they fall and rise slowly it is around 165 ºC, while if they fall and rise quickly it has reached 175 ºC; and if they do not get to submerge it burns too much (185 ºC).